You are currently browsing the tag archive for the 'Christianity' tag.
This was written by Cameo Smith in PA
Twas' 11 days before Christmas, around 9:38 When 20 beautiful children stormed through heaven's gate. Their smiles were contagious, their laughter filled the air. They could hardly believe all the beauty…they saw there. They were filled with such joy, they didn't know what to say. …
They remembered nothing of what had happened earlier that day. "Where are we?" asked a little girl, as quiet as a mouse. "This is heaven." declared a small boy. "we're spending Christmas at God's house." When what to their wondering eyes did appear, but Jesus, their savior, the children gathered near. He looked at them and smiled, and they smiled just the same. Then He opened His arms and He called them by name; and in that moment was joy, that only heaven can bring. Those children all flew into the arms of their King and as they lingered in the warmth of His embrace, one small girl turned and looked at Jesus' face. And as if He could read all the questions she had He gently whispered to her, "I'll take care of mom and dad." Then He looked down on earth, the world far below, He saw all of the hurt, the sorrow, and woe. Then He closed His eyes and He outstretched His hand, "Let My power and presence re-enter this land!" "May this country be delivered from the hands of fools" "I'm taking back my nation. I'm taking back my schools!" Then He and the children stood up without a sound. "Come now my children, let me show you around." Excitement filled the space, some skipped and some ran. All displaying enthusiasm that only a small child can. And I heard Him proclaim as He walked out of sight, "In the midst of this darkness, I AM STILL THE LIGHT."
I have posted this before… it is simply a powerful performance!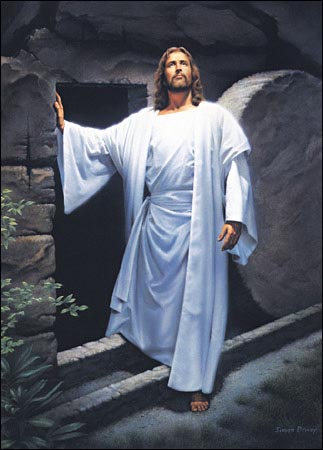 As we take time to share this day with our family and friends, may we all take this opportunity on this special day to give great thanks for the many blessings that we have in this life, for the loved ones we have, and for those whose memories we cherish!
UPDATE: Sen. Inhoufe and Rep. Frank Lucas, both representing Oklahoma, sent a pointed letter to Fed Chairman Ben Bernanke asking if he stood by the Federal examiners actions. Later in the day, the examiners personally returned to the bank in Perkins, OK to retract their request for the removal of all Christmas and religious items.
The government warned a small town bank this week to remove the Christian symbols from its counters and off its website.
KOCO reported:
A small-town bank in Oklahoma said the Federal Reserve won't let it keep religious signs and symbols on display.

Federal Reserve examiners come every four years to make sure banks are complying with a long list of regulations. The examiners came to Perkins last week. And the team from Kansas City deemed a Bible verse of the day, crosses on the teller's counter and buttons that say "Merry Christmas, God With Us." were inappropriate. The Bible verse of the day on the bank's Internet site also had to be taken down.

"I don't think there should be a problem with them displaying whatever religious symbols they want to display," said Amy Weierman, a Perkins resident.

Specifically, the feds believed, the symbols violated the discouragement clause of Regulation B of the bank regulations. According to the clause, "…the use of words, symbols, models and other forms of communication … express, imply or suggest a discriminatory preference or policy of exclusion."

http://gatewaypundit.rightnetwork.com/2010/12/it-begins-feds-demans-small-town-bank-remove-christian-symbols-christmas-decorations-from-counters-website/

Note: The home office of the bank we deal with ordered that no Christmas trees or Menorahs be displayed in the branches….. only poinsettas. The cite the need to "not offend anyone else.

My response… I told them that THEIR ACTIONS OFFEND ME !!
     We spend a great deal of our lives, day after day, dealing with the daily chores, our careers, children, school, family, etc. Every now and then we should take the time to appreciate the great and many blessings we have, and why we strive so hard to protect the freedoms that we enjoy.
     Wishing you and yours a very special and Happy Easter.
      Some Gospel favorites: