President Barack Obama was extremely critical of the "signing statement" policies used by his predecessor, President George W. Bush. How ironic then, that President Obama is using a great number of Executive Orders and Executive Memo's to guide the policies of his administration.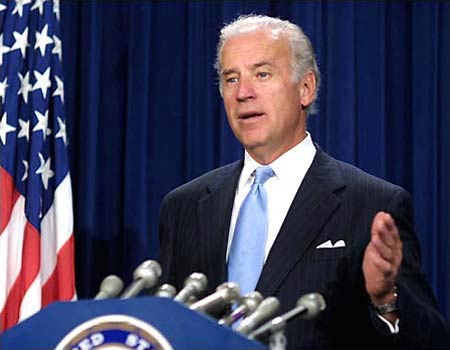 Today, with his dues due to organized labor, President Obama has tapped Vice-President Joe Biden to head up a "Middle Class Task Force" to assure the recovery and growth of the Middle Class of America. As a part of this effort, he issued several orders that require management to make sure that their employees are informed about their rights under the National Labor Relations Board where collective bargaining is concerned, and to highlight union relations in conjunction with federal contracts.
     The website for this task force is www.astrongmiddleclass.org . It is to invite input from the middle class. However, I strongly urge the Vice President, to make sure that as a part of the task force, they include members of the middle class:  the small business owner impacted by FEMLA, minimum wage, health benefits and a choking tax burden; the families who no longer trust the education system of our country to provide a fair education to their children instead of an indoctrination of liberal socialistic views; the teacher who is instructed to teach only one viewpoint of a subject despite the fact that it is erroneous or one-sided. A task force of a Washington think-tankers will provide no positive changes, simply more burdens on the middle class.